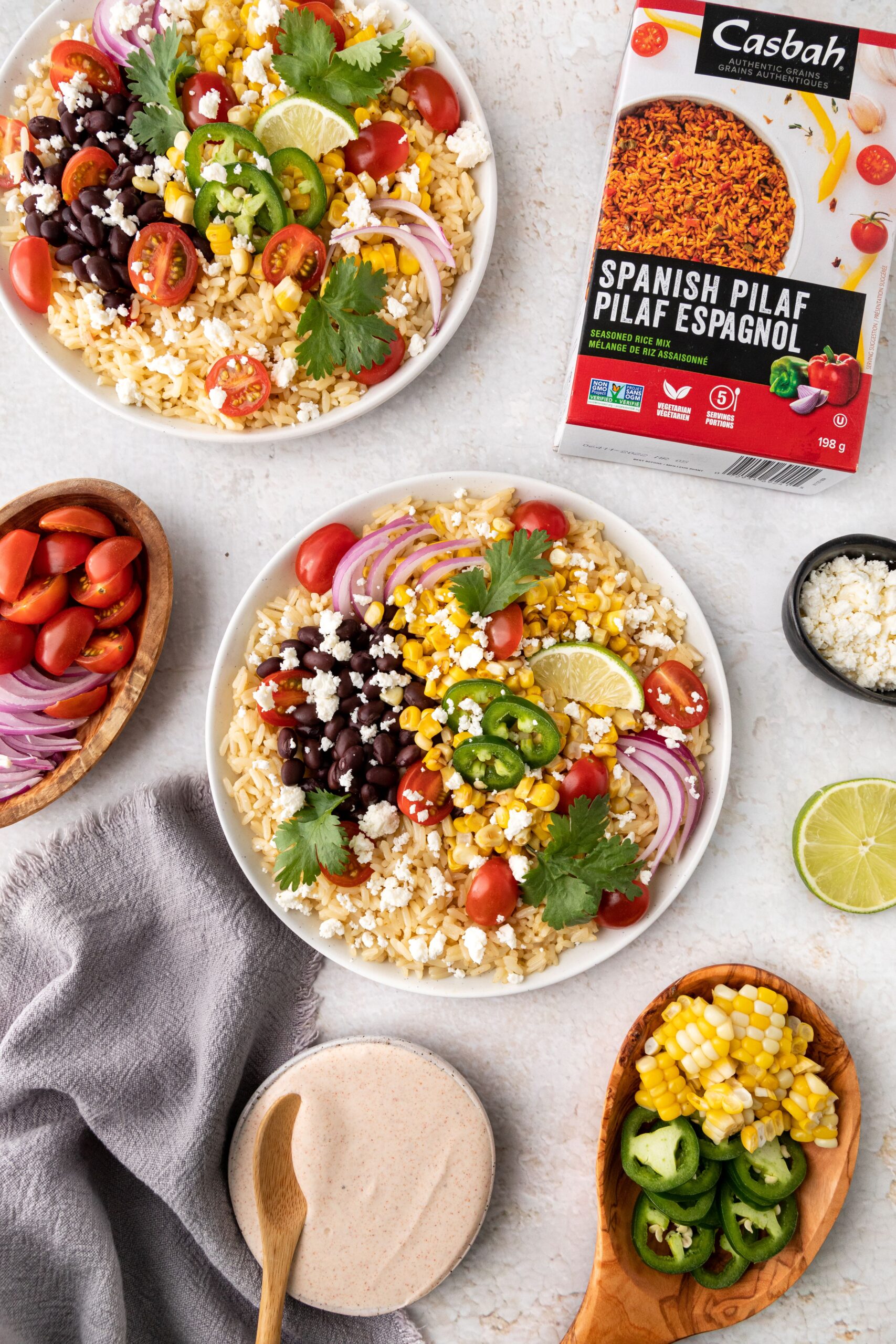 You do not want to miss out on trying this delicious Hispanic style recipe. The recipe of the month for August is a fun Mexican Street Corn Bowl that is perfect for the end of summer. Even though most of our recipes fall under the category of "Mediterranean food", our Casbah® Spanish Pilaf allows creativity and diversity for Hispanic appreciation in this meal. Try out this quick bowl recipe today!
This meal is packed with a variety of veggies and features our iconic Casbah® Spanish Pilaf as the base and topped with a seasoned sour cream and lime juice dressing. This recipe can be altered to fit your liking by adding garnishes and ingredients of your choice, such as avocados, cilantro, lettuce, or any type of cheese you want. Additionally, meat or protein of your choice can also be added to this bowl for even more nutrients and flavor.
Recipe can be found in the "Recipe" section of our website.