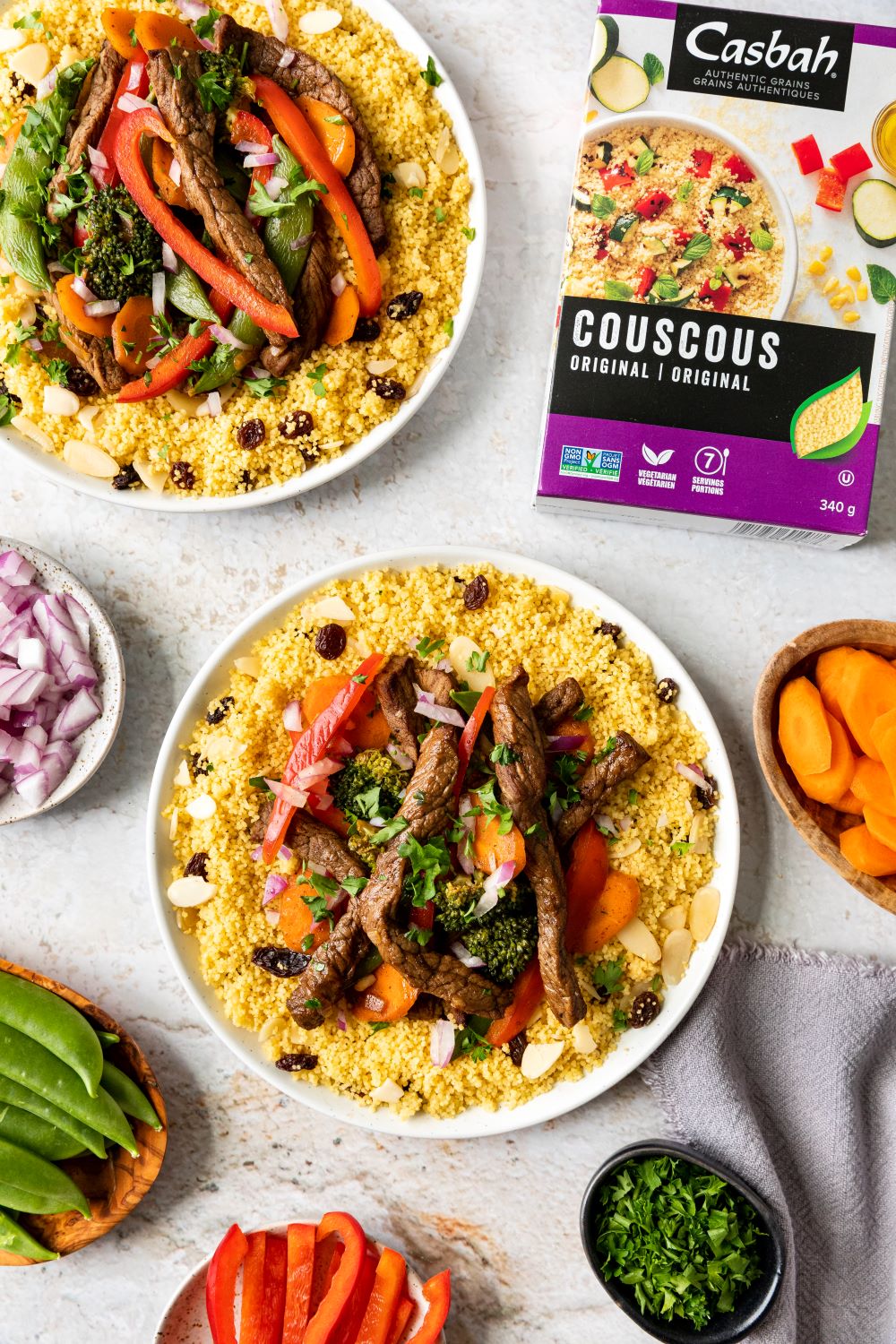 You cannot go wrong with this delicious fall-inspired couscous bowl to celebrate the start of spooky season! Our recipe for this month of October is a Beef and Vegetable Couscous bowl that features our Casbah® Original Couscous. Packed full of hearty vegetables and savory flavors and spices, this bowl will surely be a crowd favorite that you will make all autumn long. The steak marinade, made with spices such as cumin, paprika, coriander, cinnamon, ginger, and garlic, mixed with the almonds and raisins in the couscous will simply take this meal to the next level.
By the time you make this recipe, you're going to want to dress up as a chef for Halloween! October might be known as a scary and spooky month, but there is nothing scary about this recipe. Try it out today by ordering our Casbah® Original Couscous from our website, and you won't regret it. Happy cooking!
Recipe can be found in the "Recipe" section of our website.