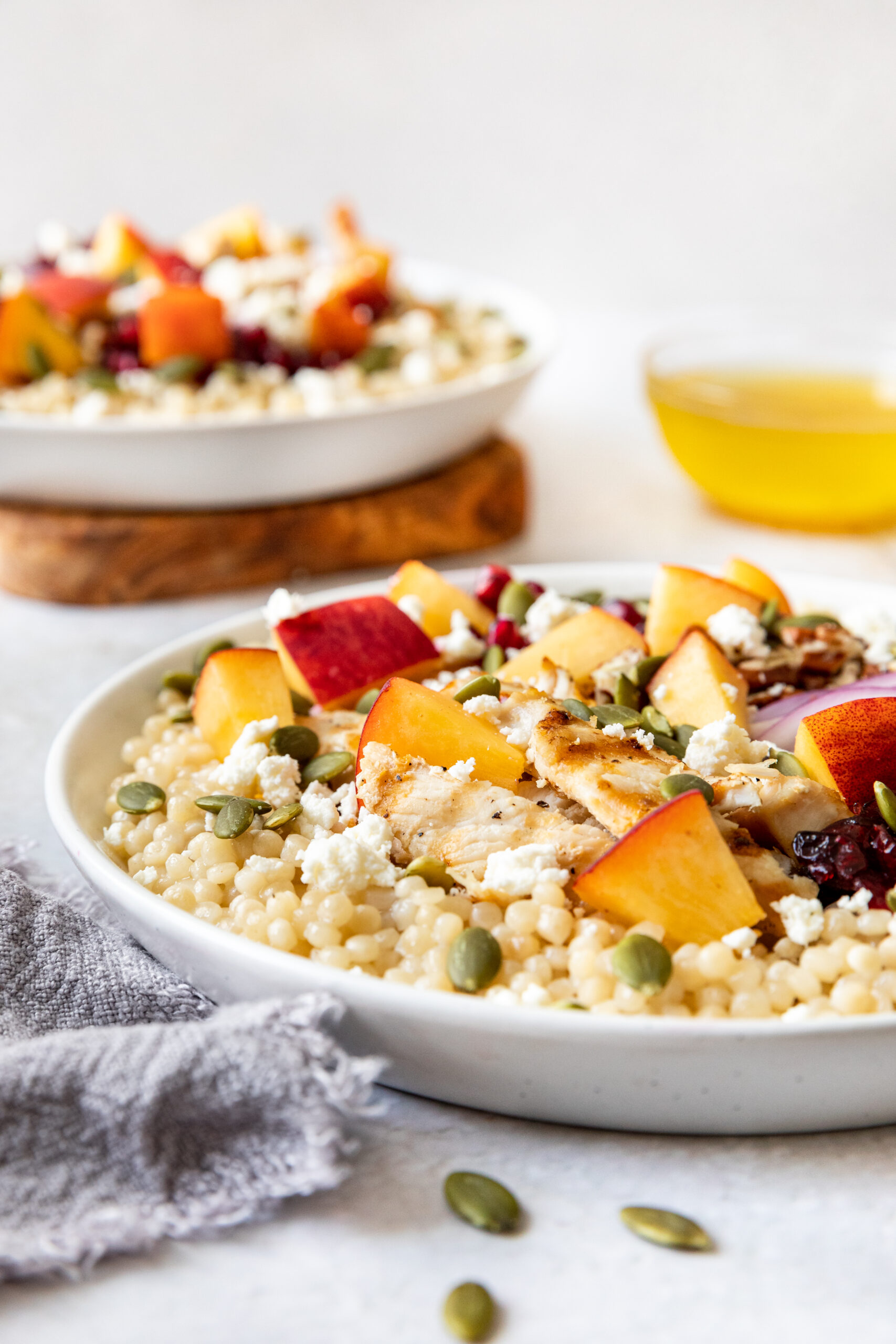 Fall right into fall this month with a tasty couscous bowl for the recipe of the month for September! Using our Casbah® Pearl Couscous, this Chicken & Peach Pearl Couscous bowl combines the sweet flavors of fruit with the savory flavors of pecan and pumpkin to make the perfect end of summer and beginning of autumn taste. In only 30 minutes, you and your family will be able to celebrate the new season with this amazing bowl. Order our Casbah® Pearl Couscous from our website to try this meal today!
Check out another article under the news tab, titled "A little fruit never hurt anyone," to read further about incorporating fruit in your savory bowls and salads. Fruit is such a fun and creative way to change up your meals by adding a new flavor that everyone will love, and our Chicken & Peach Couscous bowl aligns with just that. Don't hesitate to leave a review if you enjoy the meal as well!
Recipe can be found in the "Recipe" section of our website.