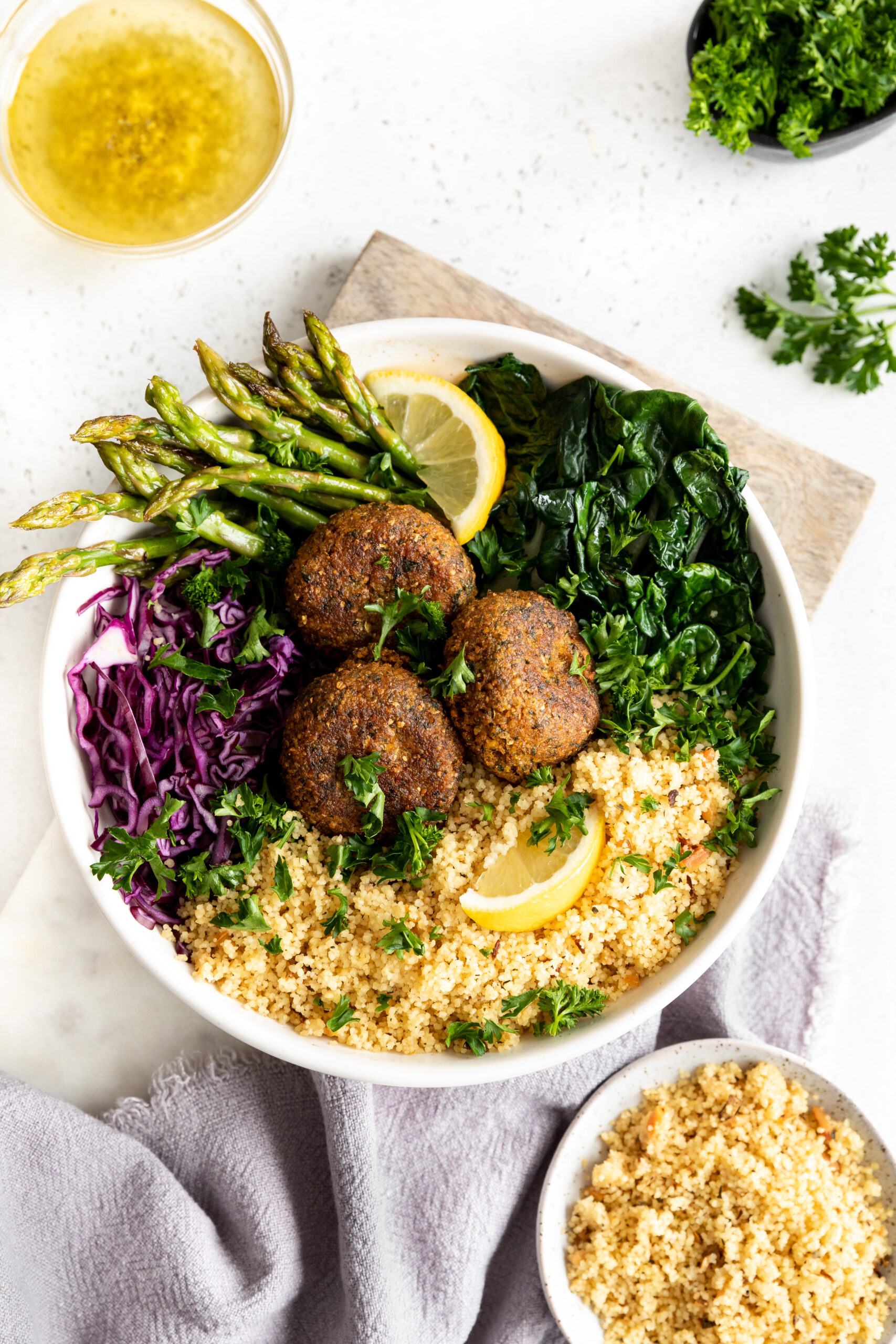 As summertime sneaks upon us, Casbah Natural Foods is reminded of all of our summer favorites. From salads and lemonade to beauty must-haves, delicious and healthy foods are most important this time of year. A summer beauty necessity of mine is a good facial sunscreen to keep my skin looking beautiful and undamaged in the sun.
As for food must-haves, all our Casbah Couscous products can be used in a variety of cold salads, Mediterranean bowls, or as a side dish for a dinner meal. All you have to do is to prepare the couscous according to package instructions and chill in the refrigerator or an hour or two. Simply add the toppings of your choice and voila! A fresh and summery meal for all occasions.
Our recipe of the month called 'Wild Mushroom Falafel Bowl' is a quick, easy, healthy, and satisfying bowl that takes less than 30 minutes to prepare and will leave you with a perfect taste of summer. Filled with green veggies and delicious Casbah couscous, this recipe is one of our favorite summer meals! Do see the full recipe, head to the Recipe page on our website.